Not that I am speaking of being in need, for I have learned in whatever situation I am to be content. I know how to be brought low, and I know how to abound. In any and every circumstance, I have learned the secret of facing plenty and hunger, abundance and need. I can do all things through him who strengthens me.

Philippians 4:11-13 ESV
The last several months have been very difficult. Not that we have been hit with major trials, but that life just keeps happening faster than we can keep up. We recently moved from our 14-acre farm to a smaller 5-acre place. We sold our horses and cows and moved across town. Having grown up in the country I had always wanted to move back out and do a little farming. Unfortunately, it is extremely difficult to work a full-time job, keep up a farm, and be the husband and father I need to be. There are only so many hours in the day and it seems sleep is what was most often cut out. After much prayer and consideration, my wife and I decided to move closer to my office.
Downsizing from a farm that you spent 6 years collecting tools and things to keep up with all the work is no easy task. We spent the last 2 months moving and trying to get rid of things that we no longer need. That included our herd of Miniature Zebu cattle and a couple of horses. It has been exhausting and much of the work has been in the Southeast Texas heat and humidity. Praise God, the move is now done, though we still have a long road of getting things moved from boxes to their appropriate places around the house.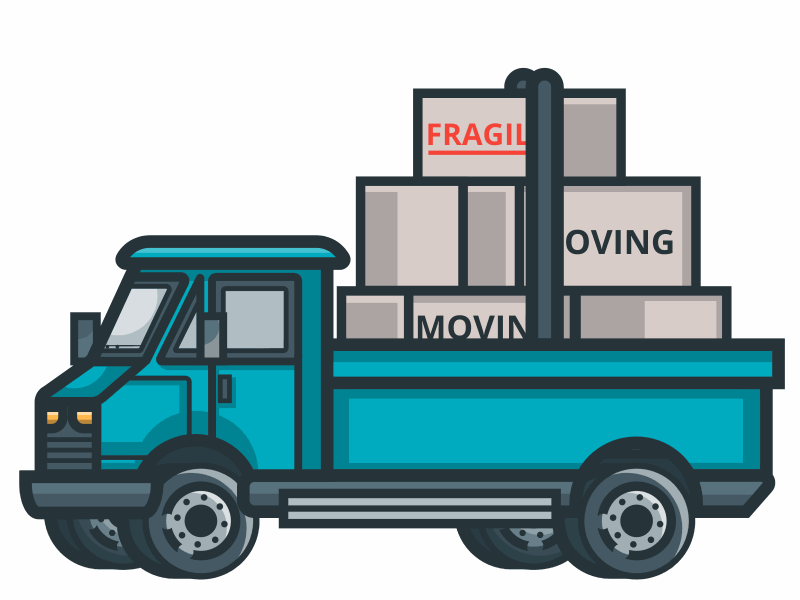 I suppose for an article on contentment it seems all I have done so far is complain. That was not my intent. I am extremely grateful for what the Lord has done. I can already see the results of cutting my drive by half. This leads me to my first point about contentment. To be content we must have a grateful heart.
Rejoice always, pray without ceasing, give thanks in all circumstances; for this is the will of God in Christ Jesus for you.

1 Thessalonians 5:16-18 ESV
No matter how difficult life is, we all have something to be thankful for. It is God's will that we express gratitude to Him. Paul did not have the easiest of roads when he became a Christian, yet he knew how to be content even when he was brought low, hungry, and in need as described in Philippians 4. The reality is, that every breath we take is a gift from God. As he reminds us in Romans 3, no one is righteous, not even one. However, in Romans 5 he also reminds us that while we were still sinners, Christ died for us.
He saved us, not because of works done by us in righteousness, but according to his own mercy, by the washing of regeneration and renewal of the Holy Spirit.

Titus 3:5 ESV
When we know Christ as our Lord and Savior, we can be content knowing that this is the worst it will ever get. For God has an eternity waiting for us that is far better than anything we can image.
But, as it is written, "What no eye has seen, nor ear heard, nor the heart of man imagined, what God has prepared for those who love him."

1 Corinthians 2:9 ESV
We are able to have contentment of spirit when we focus on these great truths from God's Word.
On the other hand, as men, we can sometimes take contentment to an extreme and become complacent. I have at times prided myself in being an easy-going person. When I was in college I worked at a Christian camp one summer as a camp councilor for young boys. At the end of the summer all the first-time counselors were given an Indian name. The name given to me was Steady Bow. The reasoning was because I did not tend to have big ups and downs. I just took things as they came and stayed calm. However, that has not always gone well with me. It is easy for me to let things slide with my children when I need to take action.
Too often, us men can come home from a hard day's work and not feel like dealing with problems our children have caused. This can be extremely frustrating for our wives if they have been home all day dealing with those problems. It is at this time that we need to prioritize against complacency. Our children need us. Our wives need us. A practical suggestion may be to spend the drive home praying and preparing our minds for action. We can be thinking of intentional strategies to deal with possible behavior issues and ways we can take the load off our wives when we walk in the door.
One thing is for sure, Paul was not complacent. Content, yes. Complacent, no. Imagine Paul dealing with the struggles that he lists in 2 Corinthians 11.
Five times I received at the hands of the Jews the forty lashes less one. Three times I was beaten with rods. Once I was stoned. Three times I was shipwrecked; a night and a day I was adrift at sea; on frequent journeys, in danger from rivers, danger from robbers, danger from my own people, danger from Gentiles, danger in the city, danger in the wilderness, danger at sea, danger from false brothers; in toil and hardship, through many a sleepless night, in hunger and thirst, often without food, in cold and exposure. And, apart from other things, there is the daily pressure on me of my anxiety for all the churches.

2 Corinthians 11:24-28 ESV

These are the circumstances Paul is referring to in Philippians 4 that he learned to be content in. I expect that very few us can claim to have experienced any of these hardships. All of them required contentment, but not complacency to survive. Imagine Paul becoming complacent while adrift in the sea. He would have drowned. We can have determination while being content. Daniel was determined to obey God even when it could have meant his life, but he was also content to eat the vegetables and water.
But Daniel purposed in his heart that he would not defile himself with the portion of the king's delicacies, nor with the wine which he drank; therefore he requested of the chief of the eunuchs that he might not defile himself.

Daniel 1:8 NKJV
In the same way, we must purpose in our heart to obey God in how we live with our wives and discipline our children(1 Peter 3:7, Ephesians 6:4). When we are resolved to obey Scripture it becomes much easier to deal with the behavior problems without anger, even when we are tired from work. It becomes easier to be content even when the finances are not what we had hoped or the car is having issues again. It is not an accident that Philippians 4:11-13 comes after Philippians 4:6.
Do not be anxious about anything, but in everything by prayer and supplication with thanksgiving let your requests be made known to God. And the peace of God, which surpasses all understanding, will guard your hearts and your minds in Christ Jesus.

Philippians 4:6-7 ESV
Our anxieties can become contentment when we are seeking Christ through prayer with a grateful heart. Compare this verse with 1 Thessalonians 5:16-18 above. Do you see how they go hand in hand? Paul also gave us some practical help here too.
Finally, brothers, whatever is true, whatever is honorable, whatever is just, whatever is pure, whatever is lovely, whatever is commendable, if there is any excellence, if there is anything worthy of praise, think about these things. What you have learned and received and heard and seen in me—practice these things, and the God of peace will be with you.

Philippians 4:8-9 ESV
This is called setting our minds on things above (Colossians 3:2). When we think about these kind of things, not only does it breed contentment, but it stirs up determination to do what is right. It motivates us to be steadfast, yet purposeful with our words and actions. Men, this is what God has called us to do in Christ Jesus. Let us not lose heart.
Therefore, my beloved brothers, be steadfast, immovable, always abounding in the work of the Lord, knowing that in the Lord your labor is not in vain.

1 Corinthians 15:58 ESV